Ubisoft Release Gunsmith Addict Trailer for Ghost Recon: Future Soldier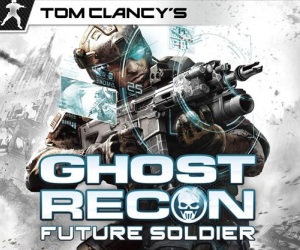 Ubisoft have released a new trailer showing off the Gunsmith mode of Ghost Recon: Future Soldier, claiming there to be over 20 million weapon combinations.
Sure, it's a little bit cheesy, but it gets across just how much customisation there is within the Gunsmith feature, which allows you to change out any part of the gun for another part.
It sounds like there is also going to be a Gunsmith mobile app, allowing you to customise guns on the go so they are waiting for you when you get home. Kinect is again mentioned, with it being described as "so easy" to use.
So, after you've read our interview with the developers and enjoyed our Ghost Recon: Future Soldier preview, why not try Gunsmith yourself by clicking here.
Ghost Recon: Future Soldier is set for a May 25th release on Xbox 360 and PlayStation 3. The PC version will follow on June 15th, full details here.