Ubisoft Confirm Rayman Origins Sequel, but Say Leaked Video 'Not an Indication of Wii U Capabilities'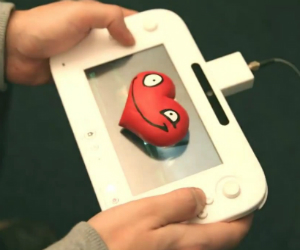 Earlier today what appeared to be a trailer for Rayman Legends leaked onto the net, the video also seemed to show previously announced Wii U features.  Ubisoft now say this is not the case and the video was for internal use only.
The trailer appeared to show the Wii U tablet controller being used in a similar way to the Skylands Portal peripheral. The trailer depicts players placing real life toys onto the Wii U controller's screen, and the character then appearing in-game. With all the hype around the Wii U though many people seem to be forgetting Rayman Legends, the sequel to the fantastic Rayman Origins is real!
Ubisoft quickly released a statement saying:
An internal video showing images of Rayman Origins' sequel has leaked over the Internet. This video was intended as a purely internal demonstrative video, and in NO way represents the final game, the final console or their features.
This video was destined for internal production teams who often create game prototypes with work in progress development kits. Ubisoft confirms the development of Rayman Legends handled by Michel Ancel and his team in Montpellier.
So Rayman Origins is getting a sequel which is brilliant news, whether or not the Wii U will able to do what the video suggests though is a different matter.