A Week in Gaming: 23/04/2012 – 27/04/2012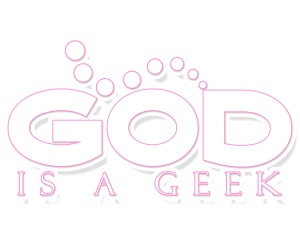 Hello and welcome to your weekly dose of everything GodisaGeek! A Week in Gaming cherry picks out the best of GodisaGeek's reviews, news, previews, and much more, and puts them all into one handy place – here!
Let's get started shall we?
REVIEWS
We begin proceedings with a selection of some videogame reviews from the GodisaGeek team. Of course, the reviews listed below are not all the reviews from this week. If you want more simply head on over to the Review Section, where you'll find plenty more to keep you going.
Rhythm Thief & the Emperor's Treasure Review
Our first review comes from Sean, who has been enjoying some rhythm action in Rhythm Thief & the Emperor's Treasure, which he found to be "a terrific outing that works wonderfully well on the go."
You can find the full review by clicking here.
Warriors Orochi 3
Sean also took a look at the latest Warriors Orochi game, the first of this generation. He thought that "…the single player mode is a huge challenge with some amazing crossover attack madness and a huge selection of historical characters to play with making it well worth a look".
The full review is available here, the launch trailer below!
Bloodforge
Sean really has been in top form this week, he's also taken a look at the latest in the ArcadeNEXT promotion from Microsoft, Bloodforge.
He thought that "It shows just how far the marketplace has come, for a mere few quid you can experience a game which although narrow in scope, gives full price titles a run for their money."
Mobile Monday
This week's Mobile Monday is a little different, with both Sean and Adam weighing in with a review each.
In the spotlight this week we see Cocktail Mania, Burnout Crash, Aero Vacation and (yes, a 3DS title) The Legend of Zelda, the original game from the 3DS eShop.
You can find all those reviews, plus links to the App Store, in this week's Mobile Monday.
NEWS
It's time for the news! As ever, simply click on the headline of each story to be taken to the full post.
The Witcher 2: Assassins of Kings Enhanced Edition takes the top spot, with no other new entries, in this week's UK Charts.
Is the lid on the new Call of Duty title about to be lifted?
The latest Nintendo Direct has brought some good news, including a brand new "New Super Mario Bros. 2".
An obscene amount of details from the first proper reveal of PES 2013, if you love football games you don't want to miss this.
Ex Call of Duty top man Robert Bowling has opened a new studio, what will they get up to?
Do we want another Rayman Origins game? We certainly do, we'd love to hear your thoughts too!
The first gameplay trailer for Crysis 3 has been revealed and it looks rather impressive.
Everyone loves a good countdown timer, right? But what could this one mean, and why are they sticking with that name?
And that's it for this week's news! To stay up-to-date with all that's happening in the gaming world be sure to follow our Twitter or 'like' our Facebook page.
ARTICLES
We've been taking a look at a lot of unreleased games recently, but this week we have a look at a long lost title, first revealed at E3 2010, Adam's Sorcery Preview.
This week Martin also took a look at the upcoming PlayStation Vita title, Resistance: Burning Skies, in his preview.
Martin also took a look at TERA, in his first look.
THE GODISAGEEK PODCAST NETWORK
It just wouldn't be a normal week on GodisaGeek without some form of audio goodness, so it's a good thing we have a triple amount of fun from this week's podcasts.
Firstly, we have Season 4 Episode 16 of the Godcast. This episode sees Adam, Calvin, Lee and Martin talking about God of War: Ascension, a potential Halo Vs. Call of Duty clash this November, and loads of games they've been playing.
Next up is Saint & Greensie, with their episode titled "I hope Barcelona completely hammer them". This episode is part 2 of their platform games discussion and as usual, is not to be missed.
And last, but by no means least, is Ding! which reached level 16 today. This week the guys chat about plenty of MMORPG news whilst discussing what hardware they run their games on.
That's all for this edition of A Week in Gaming. I'll be back next Friday, so until then live long and prosper!
Don't forget, if you want to add your thoughts about anything covered in this week's article then you can leave us a comment below, or you can Tweet us, or write on our Facebook Wall.