GodisaGeek's E3 2012 Predictions – Microsoft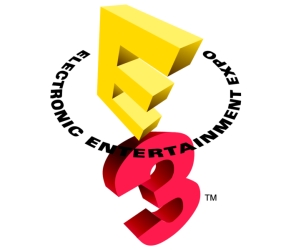 The staff at GodisaGeek get their (crystal) balls out for our E3 2012 Press Conference predictions. Read what we think will (or will not!) happen during the biggest event of the gaming calendar.
The Electronic Entertainment Expo (or E3 as we prefer to say it) is a pretty big deal. For anyone interested in the video game industry, the Los Angeles Convention Centre is our Mecca. Our very own Calvin and Alex are jetting off to the US of A to report the week's events for the site; but before they fly off, I gathered the predictions of as many GodisGeek staff members as possible.
Back in April, I asked our talented team of writers to come up with some predictions for four different press conference categories (Microsoft, Sony, Nintendo & Third-Parties). Within these conferences, I asked for three different types of prediction:
Likely – Things that we believe will definitely happen during the conferences.
Maybe – Things that could happen, but aren't certain.
Unlikely – Flights of fancy that will probably not happen (but it would be nice if they did)
All staff were given a date of Monday, May 14th to give me their predictions, and were asked to keep them secret. Over the next days, I'll be posting up our predictions, and after E3 I'll be taking a look to see who was right. Here are the first conference predictions…

Microsoft are usually the first press conference on the agenda. In previous years we've had the unveiling of Modern Warfare 3, a look at the bottom of an Avatar's shoe, Yoko Ono and the leaking of most of the unveilings. What can we expect from Microsoft this year?

As expected, a lot of safe predictions under this category – Robin's prediction could be interesting if it happens.
Calvin: A new Xbox announcement (or a confirmation that they are working on a new Xbox system).
Adam: Kinect support galore, details on Halo 4 (single player), plus a look at some non-Kinect games as well.
Martin: A new version of the Kinect hardware, plus a closer look at Halo Infinity – Halo 4's new multiplayer experience.
Robin: GTA V downloadable content to be an Xbox 360 timed exclusive (ala GTA IV).
Joe: Details on the replacement for their Inside Xbox video content, plus the unveiling of some more special edition Xbox 360 consoles.
Colm: The announcement of many more new entertainment apps for the Xbox 360.
Lee: A first look at the Forza Horizon title that was announced a few months ago, plus some more on Halo 4. Call of Duty: Black Ops 2 will also make an appearance on Microsoft's conference.

There seem to be a lot of predictions for a new Xbox console in the Maybe category. It would be interesting if Microsoft did acknowledge its existence to steal a bit of thunder from the Wii U.
Calvin: Details on a potential integration between the upcoming Windows 8, and Xbox Live.
Adam: An announcement of the next Xbox console, with built-in Kinect (improved, a 2.0 if you will), a heavy digital distribution model, plus a new Gears of War game for the new system (potentially a prequel).
Martin: An announcement of the next Xbox console.
Robin: First details of the next Xbox console to be revealed.
Joe: New Kinect features, plus details of greater connectivity between Xbox 360, Windows Phone and PC.
Colm: An announcement of the next Xbox console.
Lee: Possibility of a new IP from Microsoft Game Studios.

Some surprisingly sensible unlikely events here, but none are as less likely to happen as Robin's prediction though. I said unlikely, not "snowball's chance in hell".
Calvin: An unveiling of the specs, price and release period of a new Xbox console.
Adam: Next Xbox console to be "always online" and use a Blu-Ray drive.
Martin: Announcement for a new, exclusive IP for Xbox 360.
Robin: Microsoft to make Xbox Live Gold accounts free for everyone!
Joe: An announcement of the Xbox 720/Durango/whatever they'll call it.
Colm: A Microsoft handheld! Colm adds that if that happens he will literally eat some coleslaw (and he hates coleslaw).
Lee: Acknowledgement of a new Xbox console.
That brings and end to our ball-gazing for now. Tomorrow will see our Third-Party predictions for E3 – Feel free to play along at home and let us know your predictions!