Max Payne 3 Soundtrack Now Available on iTunes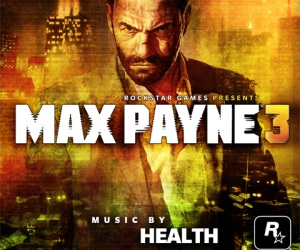 As you reach the closing stages of Max Payne 3, you'll more than likely notice a superb choice of music playing. This music was created by the L.A. Noise group "HEALTH", and the entire soundtrack is now available on iTunes.
Full of percussive hits and synth goodness, the soundtrack is quite diverse while retaining a dark undertone, echoing Max's struggle with…well, everything to be honest.
The full tracklisting – including the bonus track "9 Circulos" – is listed below, and is available on iTunes by clicking here:
SAMPA
SHELLS
PAINKILLER
BLASPHEMY
MAX NJ
TORTURE
MAX DOCKS
THE GIRL
MAX KILL
+90
FABIANA
MAX FAVELA
DEAD
GUNS
MAX PANAMA
THE IMPERIAL PALACE
16 230
U.F.E.
COMBAT DRUGS
PILLS
FUTURE
MAX FINALE
BIRTH
SEVERIN
PAIN
TEARS
9 Circulos (Bonus Track) – Emicida
We think it' sprobably worth grabbing just for "TEARS", which you can hear part of in the TV spot we've included below.
Max Payne 3 is available now for PlayStation 3 and Xbox 360. The PC version is set to follow in June. Read our review here.