Max Payne 3 Beats Diablo III to this Weeks Top Spot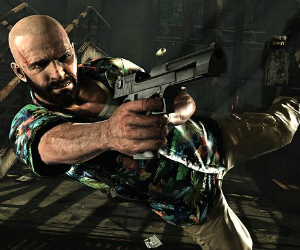 Another week, another UKIE gaming chart, this time it's Rockstar's Max Payne 3 that takes the honors.
Max Payne 3 is Rockstar/2K first UK number since LA Noire and is the first Max Payne title to hit the top spot. With PC players still awaiting the return of Max Payne, it was left to the console gamers to make up the sales, with 58% coming from the Xbox 360 and 42% from PS3.
Second place this week also goes to a new entry, despite its hellish launch Diablo III still sold very well, and that's not including all the free copies Blizzard gave away.
The end of football season did little to stop EA's monster FIFA franchise from flying off the shelves, with Street and 12 still maintaining top five slots. Modern Warfare 3 re-overtook Battlefield 3 in the year long battle of the online shooters. Finally after just one week in the top 20, PlayStation 3 exclusive Starhawk is nowhere to be seen.
As ever remember you can read our review for any of the games highlighted in blue.
TW = This Week
LW = Last Week
UKIE Games Charts©, compiled by GfK Chart-Track