Max Payne Is Coming With a New Launch Trailer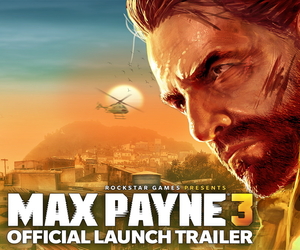 The long-in-development sequel from Rockstar Games – Max Payne 3 – will finally hit the shelves of game stores around the world next week. The game has been in development for years, but the buzz has been escalating in the last few months, as the countdown neared zero.
The occasion is being marked in the traditional way, as Rockstar have put together a new trailer for fans. The video is edited in a very cinematic style, complete with narration from Max himself, and helps to build up the tension for the forthcoming action. The trailer is made up entirely from in-game engine footage, so you can be assured that the title is going to look just as good when you are playing it as it does in the launch video. With only a week left before the game is out, be sure to choose whether you want to go for the regular version, or the special edition – complete with a Max Payne statue, arts prints, keyring, mutiplayer skins, a weapon pack and the game soundtrack. If you are a big Max fan, it looks like that will be the choice for you. We can't wait to see how it finally shapes up after so long. So get ready to enter bullet-time!
Get a look at the cinematic trailer below:
Max Payne 3 will be available for PlayStation 3 and Xbox 360 on May 18th 2012, with a PC version also due to be released on June 1st 2012.