What Video Game Deserves The Accolade of the GameCity Prize?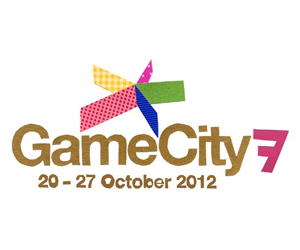 The seventh annual GameCity will take place this October in Nottingham from the 20th until the 27th. The festival centre's around the culture of video games and takes a very different look at what we love. We're so used to the glitz and glam of conventions and such that when something like GameCity rolls around, it's a breath of fresh air.
At this year's GameCity, the GameCity Prize will also be rewarded. This is video games' equivalent to the Turner/Booker/Mercury Prize and will be awarded to the game that the panel of judges feel deserves it. The games up for consideration must have been released between 1st June 2011 and 1st June 2012.  Last year, Minecraft – which was the brainchild of Markus "Notch" Persson" – won the award, and Labour MP Tom Watson presented it to him and Mojang. This year's GameCity Prize has a very diverse judging panel that contains people from many different walks of life. You have Charlie Higson (The Fast Show), Jo Whiley (BBC Radio 1), Wayne Hemmingway (founder of Red or Dead), but to name a few. Iain Simons, GameCity Director at Nottingham Trent University said, "I am absolutely thrilled with this year's jury…To draw such culturally significant individuals together to celebrate and reward the very best videogames is a bold statement about how seriously the medium is considered."
This year, the public also have a say. The GameCity Prize now has a public consultation period. If you feel like there is a game that should be in the running for the honour, you can nominate a title on the GameCity site. When this period is finished, the list is compiled and the critics can then add the games that the public have chosen into the mix.
It's always a good thing to see video games being taken a little more seriously. The "are video games art" debate will probably rage on for some time yet. Accolades like this should be more publicized and applauded so that the mentality of those even questioning the artistic integrity of games can be quashed.
The full GameCity Prize 2012 jury is as follows:
Samira Ahmed, writer and broadcaster
Louise Brealey, actress and writer – most recently on our screens alongside Benedict Cumberbatch in Sherlock.
Ekow Eshun, writer, critic and former director of the Institute of Contemporary Arts
Dave Gibbons, comic book artist and writer and co-creator of The Watchmen
Wayne Hemingway, MBE, fashion designer and founder of Red or Dead
Charlie Higson, actor, comedian and author
Lucy Kellaway, columnist, The Financial Times
Lord David Puttnam CBE (Chair), film producer
Jo Whiley, disc jockey and TV presenter