E3 2012: PlayStation All-Stars: Battle Royale is Expanding – Nathan Drake and Big Daddy Coming!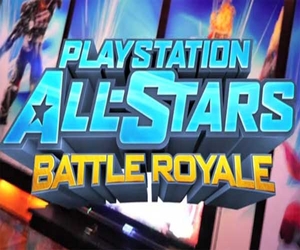 I don't know about you, but one of the games that I'm looking forward to from Sony is the new PlayStation All-Stars: Battle Royale, sure it's pretty much a straight rip-off from Nintendo's Super Smash Bros. but who hasn't fantasized about smashing Sweet Tooth in his stupid teeth with PaRappa the Rapper? None of you? Just me then.
At yesterday's Sony conference at E3 2012 we got a little bit more information regarding the upcoming brawler, not least of which was the fact that the game is also going to be coming to the PlayStation Vita, complete with cross-play which will allow players on the PlayStation Vita to play with players on the PlayStation 3. A very smart move if you ask me.
Another announcement about PlayStation All-Stars: Battle Royale from the Sony conference was a couple of new entries into the already impressive roster; Nathan Drake from the much-loved Uncharted series, and BioShock's Big Daddy.
Check out the newly released trailer below:
PlayStation All-Stars: Battle Royale is being developed by Sony Santa Monica Studios and published by Sony Computer Entertainment. It's due to be released for the PlayStation 3 and the PlayStation Vita in Q3/Q4 2012. As soon as we get a solid release date, so will you so don't forget to keep checking back to GodisaGeek.com for more information.