Watch Kobe Vs Jordan in the New NBA 2K13 Team USA Trailer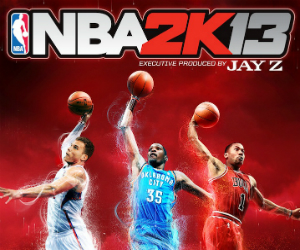 The new Basketball title from 2K Games – NBA 2K13 – will feature the famous 1992 USA Olympics Basketball team and the 2012 USA Team, so fans will finally be able to see which is the best.
This match-up will put one of the current best players in the game – Kobe Bryant – and the greatest of all-time – Michael Jordan – against one another, in a fight to see who is number one. It will also feature a roster of past and present stars including Scottie Pippen, Larry Bird, Magic Johnson, Kevin Durant, Kevin Love, and Carmelo Anthony.
Whoever comes on on top in that battle, the fans will be the real winners, as they will be able to play with the greatest selection of ballers ever assembled in a console B-Ball title.
See the Dream Team video below:
NBA 2K13 will be released on October 5th for Windows PC, Xbox 360, PlayStation 3 and Nintendo Wii.