E3 2012: PS Vita Getting a Tonne of New Games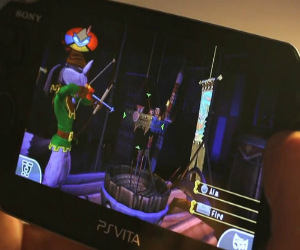 Sony may not have given much time to the Vita in their press conference but that doesn't mean the system is lacking new games.
Although the Vita has failed to impress sales wise, there is no doubt Sony's pocket powerhouse has a great variety of games to keep people entertained.
The oddly titled Sizzle trailer released today shows lots of upcoming titles Vita owners can look forward to including, Sly Cooper, PulzAR, Jet Set Radio, and Assassin's Creed: Liberation.
One Vita game that Sony did feature in the conference was PlayStation All-Stars: Battle Royale. Like a lot of games that are available on both PS3 and Vita, players will be able to connect and play together no matter which version they have.
You can check out the trailer below; what game coming out for the Vita most excites you?