PlanetSide 2 – Ground Assault on Tech Plant Hvar Trailer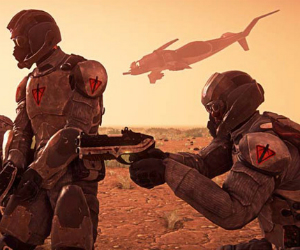 Free-to-play was big news at E3 this year, one of the biggest games in this category, PlanetSide 2 has just released a brand-new trailer.
Planetside 2 is a MMOFPS built on Sony's new "next generation" Forgelight Engine. The visual quality in free-to-play games has improved dramatically in recent years, with PlanetSide 2 possibly looking the best of the bunch.
The game features enormous continents, massive multiplayer battles, infantry, air, and vehicle combat, which all come together to carve PlanetSide 2 a truly unique place in the genre.
If you can't wait for the game's full release, sign up for the beta now and get in on the action early.
PlanetSide 2 is currently without a release date.