Visit Post-Apocalyptic Sweden in Old School RPG Krater, Out Now on Steam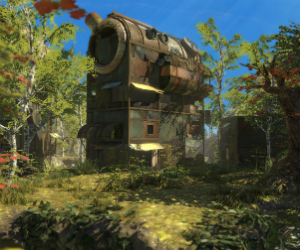 The vibrant yet deadly RPG Krater, is now available on Steam. To get you excited Fatshark have also released a brand-new launch trailer.
Martin Wahlund, CEO and Executive Producer, Fatshark:
We are very excited about inviting gamers to the world of Krater and experience the post-apocalyptic Sweden. We want to bring back the feeling of being scared of dying in RPG's.
The top down RPG is built upon three major pillars, crafting, exploration, and consequence. Unlike a lot of modern RPG's the consequences of failure in Krater can result in permanent injuries or even death.
The game will also feature a co-op mode that will be ready to download for free in a few weeks.
Check out the launch trailer below.
Krater is available right now on Steam, the Mac version will be available in July