Square Enix Rebrand Final Fantasy XIV to Final Fantasy XIV: A Realm Reborn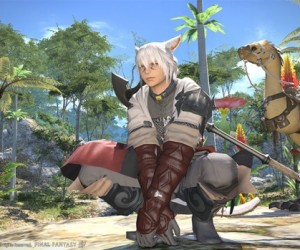 Final Fantasy XIV launched way back in 2010 to a rather lukewarm reception, mostly because even the developers admitted it just didn't work. So it's great news to hear that the title is being relaunched as a kind of version 2.0, now subtitled "A Realm Reborn".
The adventure has apparently been rebuild from the ground up with a brand new storyline that focuses on the "core concept of rebirth". It will also feature a new world to explore.
We've got a trailer below to celebrate this news, so have a look, then let us know if you're tempted to try out this reborn MMORPG. For more news and discussion on the MMORPG genre, check out our dedicated weekly podcast; Ding!