Join The Coin Rush, As New Super Mario Bros. 2 Is Released This Week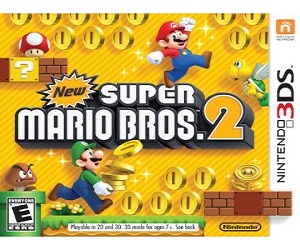 Nintendo want a lot of coins for Super Mario's digital download debut.
New Super Mario Bros. 2 is released for Nintendo 3DS this Friday, but for the first time you have a choice in how you purchase the game. You could go the normal route and purchase the game from your favourite High Street store or online retailer. Or, for the first time for a Nintendo game, you can purchase the game directly from your Nintendo 3DS as a digital download for the price of £39.99.
As part of the game's launch hype, Nintendo have announced a Gold Rush competition, a Facebook game where you collect Coin's either online or offline in order to win various prizes, including virtual gifts such as wallpapers, to physical prizes such as keyrings or controllers. The star prize is a Nintendo 3DS Xl with a year of every Nintendo-published game released for the system.
You can sign up to the competition on Nintendo's 3DS Facebook page and keep up to date via Nintendo's Twitter and Facebook pages.
I reviewed the game last week, stating that it is a "solid, good game" but I lamented its lack of imagination.
Nintendo have also offered up the following image, asking us "who's moustache is this?".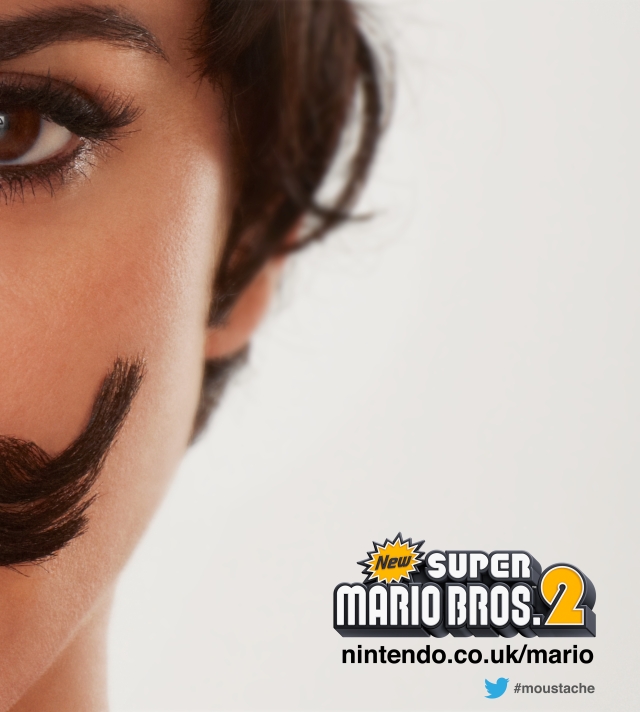 It's not mine.
New Super Mario Bros. 2 is released on Nintendo 3DS this Friday, 17th August – Available in-store or online.