Power Rangers Super Samurai to Hit Kinect This Christmas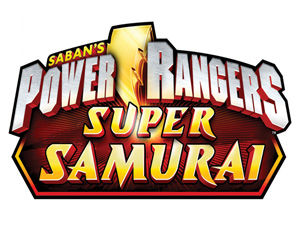 Namco Bandai have today let slip details of a new Power Rangers game for Kinect, due to land 'This Winter'
Themed around the Power Rangers Super Samurai franchise, the new Kinect title will allow players to jump in and join the iconic Rangers as they take on all manor baddies.
Details are a little thin on the ground thus far, however what we do know is that in Super Samurai fans will be able to…;
"Master the elements of Fire, Water, Sky, Forest, and Earth as they morph into Red, Blue, Pink, Green, or Yellow Rangers.  Martial arts training and fitness modes will teach the importance of teamwork, friendship, and responsibility that is needed to battle the evil Master Xandred and the malevolent Serrator.  Players will also be able to help the Samurai Rangers use the legendary Black Box to create all new MegaZord combinations and become Super Samurai."
So, are we excited about this title? Well, it's difficult to get too excited about a game that is announced only a few months before it's release, but we are good guys here at GodisaGeek, so we will wait to see how it turns out. Fitness mode and all.
Stay tuned to GodisaGeek for all the latest on Power Rangers Super Samurai, and let us know what you think of this story in the comments section, below!