New Screens, Artwork and Trailers for Tekken Tag Tournament 2 Released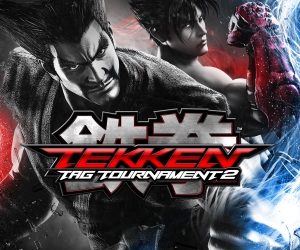 It really has been too long since I played a Tekken title, but if the screenshots we've got here are anything to go by, Tekken fans are going to be very pleased when they finally get to play Tekken Tag Tournament 2.
We previewed the game a while back, thanks to Namco's Summer Showcase, and Mark came away gushing about how much fun TTT2 is.
Along with the screenshots and artwork that we'll get to in a moment, Namco Bandai have also revealed the World Federation Trailer, a feature that is unique to the console experience. It's all explained in the trailer below:
We've also got the opening cinematic trailer for you, next:
But let's not beat around the bush here, we've screenshots to peruse. First up is some artwork from the title.
[nggallery id=1009]
Next up, some screenshots released during gamescom 2012, which we think you'll agree, look ace!
[nggallery id=1010]
Tekken Tag Tournament 2 is set for release on September 14 in Europe for Xbox 360 and Playstation 3.