Shin Megami Tensei: Persona 5 is in the Works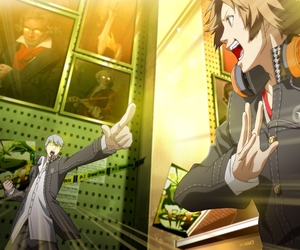 In good news for fans of Japanese role-playing games, the team responsible for making the Persona series are back on the case, working on number 5.
In fact, this comes direct from Atlus executive producer Katsura Hashino, who told the world-famous Japanese gaming magazine Famitsu directly. He went on to say that the team have been producing illustrations and they are now working on the fifth title in the popular series. No other details such as release window or platforms being developed for were revealed – so this is all still very early in the pipeline.
The producer also mentioned that he is developing "a collaborative project that will surprise everyone," so it will be interesting to see what this could be, as the company have put out some really diverse titles lately, including Persona 4 Arena – the beat-em-up collaboration with Arc System Works – and Catherine – the tower puzzle game.
Persona 4 Arena is out now in Japan and North America, and is scheduled to release on Xbox 360 and PlayStation 3 in Europe later this year. Persona 4 Golden on Vita is also due later this year.

Source: Andriasang.com