Need for Speed: Most Wanted – Gamescom 2012 Preview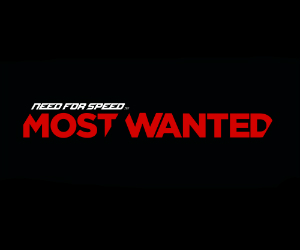 The Need for Speed series has had a long, and varied, history. Although we've had great games like Need for Speed: Hot Pursuit 2, Need for Speed: Underground and Need for Speed: Shift, we've also had several average, or even poor, titles, such as Need for Speed: The Run and Need for Speed: Undercover.
With the release of Need for Speed: Hot Pursuit, Criterion Games managed to make the transition from the incredibly popular Burnout series to Need for Speed with ease. Now, with Need for Speed: Most Wanted, they're rebooting another popular iteration. It's early days, but it has to be said, they've made the right decision.
Set in the city of Fairhaven, there's a lot of similarities between Burnout Paradise and Need for Speed: Most Wanted. The influence and experience of the former has permeated through the very fibre of the latter. However, it's not simply just Burnout Paradise with licensed cars; it's much more than that. For starters, Paradise was an open-world driving game, but with set boundaries (events ended and you were just frozen there whilst other competitors finished, for example). This is no longer the case. As well as being free before an event to go where you wish, once you finish you can immediately go off to chase other people and take them down; or cause nuisance and annoyance.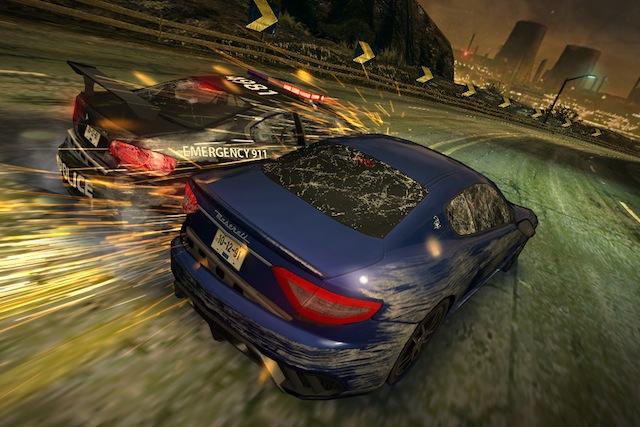 This freedom has expanded into the roster of vehicles as well. Rather than having a fairly regimented progression system that unlocks all the cars you need, like in nearly every other racing game (including previous Need for Speed titles), if you can find a car in the world, you can 'jack' it, and it's then yours to drive. The return of the Easydrive system that was seen in Burnout Paradise facilitates this too. If you find a car or an upgrade (cars can be upgraded to include everything from Nitrous to other performance modifications), the Easydrive menu on the d-pad will instantly let you use them at any time. This removes the chore of traipsing to garages, and it's excellent. Even better is the fact you can start events and races from the Easydrive menu if you so wish. It really is an open game, with all but ten cars unlocked. The ten that are unable to be found in free roam form the 'Most Wanted' list in the offline game. Driving the ten best cars, the 'Most Wanted' are the people you're looking to topple in order to become the best in the game, and you have to work your way up to them by winning events, accumulating speed points and just generally causing carnage. However, the enjoyment of the game lies in the multiplayer.
That's not to say there's a definite transition between the two, because essentially there isn't one. Even if you're doing the offline races, the new version of Autolog, Autolog 2, keeps you connected with your friends and the outside world. With Autolog 2 tracking everything from speed through speed cameras to race results, and comparing them with your friends on screen in real-time, there's always a competitive edge to whatever you're doing, as long as you're online. As soon as you choose to join with your friends, the Speedlist comes into play. With all the various events, ranging from speed-traps and races to challenges where you have to co-operate and compete at activities such as jumps, all listed in Speedlist, the structure is there to allow you to pick a selection of things to do; but there's still freedom. If you just want to take the others down either after completing the event or instead of finishing, you can do. It'll still earn you those precious Speed Points needed to unlock things and progress up the 'Most Wanted' list.
Of course, you can't be the 'Most Wanted' without the intervention of the police, and law enforcement are more advanced than in previous iterations. If you gain Heat from racing or being careless or dangerous, you can be sure that the police won't be afraid to chase you. In the single player race I managed to try at Gamescom before going into the extensive multiplayer, once I'd won the race, it took me a good five minutes to shake off my pursuers. They were throwing everything they had at me, and there was a large sense of relief when I finally escaped them and banked the Speed Points I had earned during the pursuit.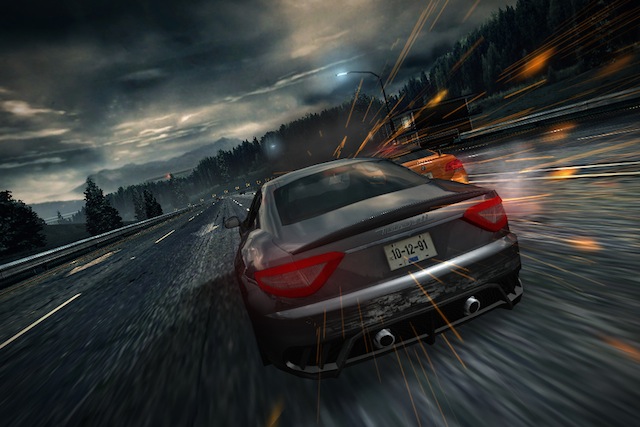 The most fun I had with Most Wanted was definitely in the five events I was able to try in multiplayer. With everything, ranging from a high speed race across Fairhaven City to challenges to do with drifting the longest distance underneath some cooling towers, there wasn't a single event where it felt like a chore to do. Even with no communication with the other players involved, which can often make a game a harrowing and lonely experience, I couldn't hide the smile on my face every time I slammed my Chevrolet Camaro into the side of an Aston Martin and watched it career into a barrier. It's good to be bad, and Need for Speed: Most Wanted is the ultimate takedown junkie's paradise.
Need for Speed: Most Wanted is due to be released for the Xbox 360, PlayStation 3, Windows PC and PlayStation Vita, with iOS and Android versions also in the works. It is currently due to be released on the 30th October, 2012 in North America following on the 2nd November, 2012 in Europe.