New CGI Trailer for Dead Island: Riptide Takes Us Back to Paradise With a Bang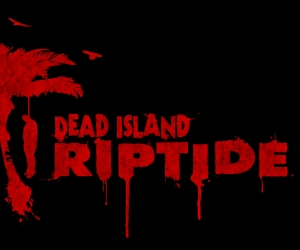 Deep Silver have released the brand new CGI trailer for upcoming zombies-in-paradise sequel Dead Island: Riptide, the follow-up to the surprisingly successful original.
2011's Dead Island cast you as one of four survivors (plucky Xian Mei, Hip-Hop superstar Sam B, ex-star quarterback Logan or security specialist Purna) stranded in a tropical dream-turned-nightmare as a horde of zombies overran the picturesque island of Banoi. Using a mixture of melee weapons and firearms, teamwork and ingenuity, the objective was to guide your survivor – alone or in co-op – to a helicopter ride to safety, helping other stranded survivors along the way.
Riptide picks up immediately after the end of the first game, when a sudden storm forces the chopper down and strands everyone on Palanai, a brand new island in the same archipelago, wracked by the storm and severe flooding. Joined by a new survivor (whose silhouette on the official site looks suspiciously military), the original four will face off against both the undead and the elements in a new battle for survival.
The latest trailer isn't as affecting as the infamous promo for Dead Island, but that's not a bad thing: after all, we're not likely to be fooled twice. Many were disappointed with the content of Dead Island after the harrowing trailer featuring the slow-motion, bloody demise of a young family on their dream holiday had us prepared for a realistic, traumatising survival horror – only to be met with an action-packed, occasionally silly first-person shooter / RPG hybrid on the game's launch. Still, you can't argue with sales figures and Dead Island shifted well over a million units, sitting comfortably in the number one spot for a couple of weeks.
Check out the trailer below for a taste of what not to expect from Techland's sequel.
Dead Island: Riptide is being developed by Techland and published by Deep Silver, and is due for release in 2013.