Lords of Football Allows You to Play the Gaffer From the Sidelines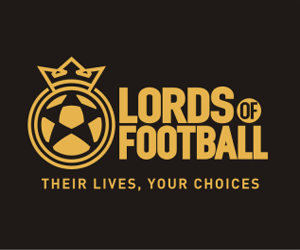 Lords of Football is certainly shaping up to be an interesting take on the sport, given that it eschews the traditional style of stats-based management sims and allows you to interact with players on a more personal level. This includes getting involved right down at pitch-side.
Geniaware have, as we have mentioned previously, got Italy and Sampdoria legend Gianluca Vialli on board, and promise a unique take on the sport we all love. Lords of Football brings you a totally unique 3D match engine with all new Match Commands. Being a master of the beautiful game isn't just about training; it's about commanding the dugout and giving your team the tools to win when going into battle on the pitch.  Giving instructions such as tight man marking or even something as simple as hoofing the ball long can be the difference between three glorious points, or another day of humiliation on the back pages.
In Lords of Football, a football lifestyle simulation, you're able to control all aspects of a players life; from what they get up to outside of the training ground, to the ins and outs of a weekly training schedule. When it comes to the packed stadium on Saturday, you'll have 50,000 fans screaming "You don't know what you're doing!" and it's your job to prove them wrong.
So what are you going to do…get yourself off that bench and get your team back in the game by shouting commands form the sideline; Using Lords of Footballs innovative match commands interface. This gives you the ability to pause the match as it plays out, assess the situation at hand  and then issue your desired actions for the team to carry out. Select individual players and command them to make forward runs, tackle a player or shoot on sight. Team wide commands can also be issued such as counter-attack, to take advantage of your opponents compromised position. With match commands control the midfield, defend your territory and dominate the opponents; with Lords of Football, You're in control.
Lords of Football is released soon for PC.