Twisted Pixel Reveal More LocoCycle Info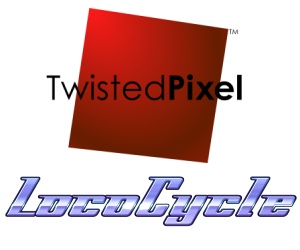 Twisted Pixel have revealed some more information about their latest new IP LocoCycle at PAX. More specifically, information about some of the motorbikes in the game.
S.P.I.K.E is voiced by Robert Patrick, and is apparently one of the baddest bikes in the automated combat business. The Austin-based Southern Metal Choppers have build a real-life counterpart from scratch for PAX and we've got some pictures of the bike below. Weighing 600 pounds and being more than 9 feet long, S.P.I.K.E. is pretty big!
[nggallery id=1035]
But that's not all! We've also got some information about another bike, called I.R.I.S.
Yet again, a real-life version has been crafter by Southern Metal Choppers, but this time Legacy Effects have created some special effects too. I.R.I.S. is apparently the sexiest motorcycle in the history of two-wheeled rides. Check out the pictures of I.R.I.S. below.
[nggallery id=1036]
LocoCycle will be released for Xbox 360, an exact date has not yet been revealed.