WWE '13 Preorder Bonuses Announced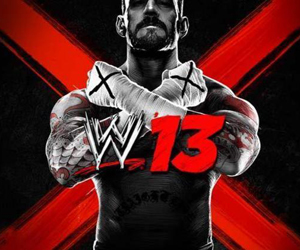 Get some preorder-related goodies to bring back the Attitude to your life.
It's been a while since I've played a wrestling game (Smackdown Vs Raw 2008, to be exact) but I've never enjoyed a wrasslin' title as much as I enjoyed WWF No Mercy on the Nintendo 64. Back then, the Attitude era of WWF/E was in full swing and I was loving it. The years have passed and my interest in the WWE has waned, but THQ's latest licensed game could be just the game to bring me back to the genre.
For those who are really looking forward to WWE '13, you may be persuaded to preorder the game from GAME/Gamestation, HMV or Amazon to obtain some physical goodies.
Preorder the game from GAME/Gamestation instore and you'll receive an exclusive T-shirt depicting the game's poster boy, CM Punk as he performs his "iconic pose".
If you're more of a HMV person you can preorder the game to receive a WWE '13 "Live The Revolution" wristband, if you like that sort of thing.
Meanwhile go with Amazon and you'll get a Prima WWE '13 Digital Guide, detailing over 60+ matches from the game's Attitude Era single player mode, plus wrestler statistics, unlockables and other interesting information.
Available for the Xbox 360, PlayStation 3 and Wii you can expect to see WWE '13 in stores from November 2nd, 2012.