Dress Yourself In Official Assassin's Creed Clothing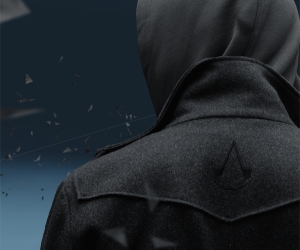 Be the trendiest killer around with this season's line of Assassin threads.
There's something about that peaked hood of Ubisoft's Assassin's Creed character designs that is so iconic and awesome looking. Which is why I think it's always good to see real-world clothing inspired by the series, especially for fans like me.
Joining the vast array of official T-Shirts and hoodies out there, are a new range of Assassin's Creed clothing from a joint partnership, between developers Ubisoft and licensing company Musterbrand.
Inspired by the entire Assassin's Creed series, the line consists of 11 individual items including Winter coats, cardigans and T-shirts. Available from https://musterbrand.assassinscreed.com with prices between £23 and £159, there should be something here for Assassin's Creed fans of all styles and budgets.
You can see a selection of these items in the gallery below. Would you buy any of these items of clothing?
[nggallery id=1112]