Free Multiplayer Mayhem as Happy Wars Hits Xbox Live on October 12th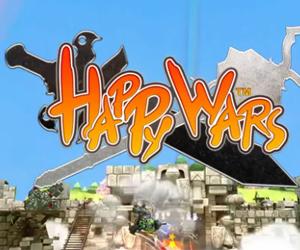 Looking like a bizarre hybrid of Dungeon Defenders and Castle Crashers, Toylogic's Happy Wars sees up to 30 comically dressed little warriors battle out all at once in giant multiplayer arenas – and it's coming to Xbox Live Gold members for free this Friday.
Castle sieges and massive pitched battles are the order of the day, here. Waging all-out war on your cartoonish enemies will reward you with Happy Stars with which to buy gear and upgrades, or you could buy Happy Tickets in the in-game eshop for real-world money. Boasting a huge amount of customisation, special items and abilities, Happy Wars is the friendliest havoc you'll wreak this year.
Check out the trailer for a glimpse of what to expect.
Happy Wars is developed by Toylogic and will be published for Xbox Live by Microsoft Game Studios. It will be available to download on October 12th.