The Godcast: Season 5 Episode 7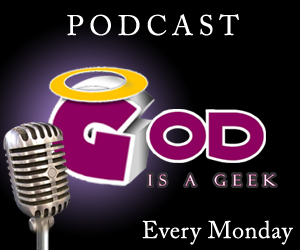 With the fact that next week the team will be bogged down with new releases, this week's show is actually not that long, but it's still got games, games, games!
Adam and Lee start things off by talking (a lot) about Rocksmith, before Calvin tells us about Sonic & SEGA All-Stars Racing Trasformed, and Ryan and Adam talk plenty of Hitman: Absolution.
The weekly discussion turns to the free to play model, and what games would actually benefit from a subscription model.
Remember, aside from just listening on this very page, we've made it easy to follow the show on as many devices as possible. You can subscribe via iTunes or Feedburner (for you Android users), or you can even listen to the podcast via Stitcher, the mobile internet radio app that we highly recommend. If you'd prefer a simple old-fashioned MP3 download, do so by right clicking here then selecting save file.
Show Running Order: