Sleeping Dogs SWAT Pack And Screen Legends DLCs Out Now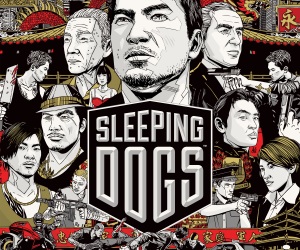 Square Enix and United Front Games announced two new DLCs for their great new sandbox game, Sleeping Dogs.
The two new add-ons will be called SWAT Pack and Screen Legends Pack and will have new outfits and missions.
SWAT Pack
This pack will give you 20 brand new missions, a SWAT van and a full SWAT outfit to conceal your identity and withstand twice as much damage while going on these action-filled missions and spread your awesomeness Wei Shen-style. Kicking and shooting drug smugglers and armed robbers in the face never felt so good. You shall solve hostage situations in a similar style even though that might require some skills and not just raw awesomeness.
Screen Legends Pack
This pack includes the Lightning Warrior Outfit and your own everlasting sword available in your apartments. Unfortunately we don't have info on whether the sword is going to be just a thing to hang on the wall or an actual usable weapon but if it is the latter, the level of this DLC pack just skyrocketed right through the roof. The awesome and unique Wing Chun Master outfit improves your melee counter strikes and (obviously) commands respect throughout Hong Kong.
The SWAT Pack (320MSP, £2.39) and the Screen Legends Pack (160MSP, £1.19) are available to download now from Xbox LIVE, PlayStation Network and Steam.
Read our Sleeping Dogs review on God is a Geek by following the link.