Sports Champions 2 Review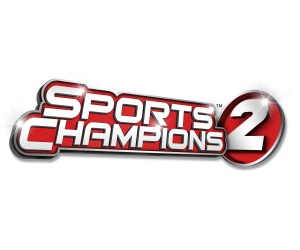 Game: Sports Champions 2
Developer: San Diego Studios / Zindagi Studios
Publisher: Sony Computer Entertainment
Available On: PlayStation 3 with Move Only
There's no doubting that the PlayStation Move is a superb device. Arguably the highest fidelity of motion controls combined with the grunt of the PlayStation 3's power could, and should, end up with some incredible results, but aside from the sorely under-loved Sorcery, there's not been too much to write home about. In fact, you'd have to go back as far as one of the launch titles, Sports Champions, to really find a quality game that you'd go back to time and time again.
So it's no surprise that Sony have gone back to the well for a second Sports Champions title; it worked for Nintendo with Wii Sports Resort, but in that case, Nintendo had Motion Plus to push, whereas Sony already boast the most accurate motion controls available, so the focus is entirely on the game, which is unfortunate as Sports Champions 2 is, sadly, a tad uninspiring.
The trouble is that we've seen most of this before, and quite some time ago. Bowling is one of the best sports on the disc, but there's no need for a tutorial, because anyone who has picked up any video game controller before will have, at some point, played Wii Sports' Bowling incarnation before, and it's exactly the same here. It's no less fun for it, but it's incredibly difficult to imagine any motion controller enthusiast being excited for it.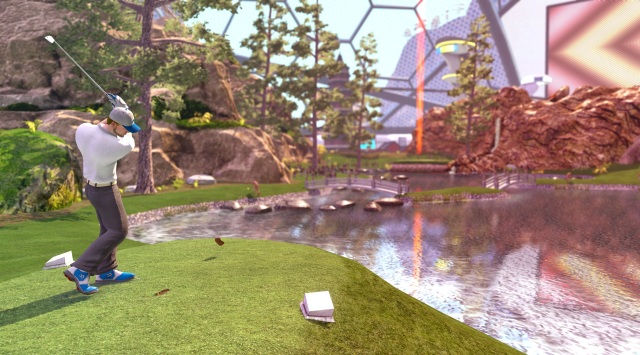 Archery makes a return to Sports Champions 2, and it's here that you realise this title is best enjoyed with two Move controllers. Sure, you can get by with one wand, but you'll end up using an imaginary other hand anyway, which is a testament to how well the motion controls work, and the core design. The return of Archery brings more modes, with a lot of emphasis on arcade-based, competition play. It's fun, for sure, but the feeling of having done this before is evident once more.
Boxing is just plain weird if you're using one Move wand, with guard and the "other" hand being controlled by buttons. It shows the peculiar dichotomy involved with programming for move. The fact you can use two wands and the experience is clearly better, laid bare against how odd it is using a single wand makes you wonder if the game would be better developed exclusively for two wands; but of course that would mean even fewer sales would be guaranteed. Thankfully, it is fun and you'll work up a sweat using two wands.
Tennis fares better and, like its predecessor's Table Tennis, is one of the standout sports. The accuracy of the move controller comes into its own here, with enjoyable back and forth rallies between friends or the different A.I. difficulties. It's not perfect (and not quite as good as the phenomenal aforementioned Table Tennis) but it's a welcome addition amidst the other sports; especially Skiing.
The most bizarre inclusion by far, Skiing is just not fun if you only have one motion controller. Tasking you with literally moving the wand left or right to change direction, there's no real feedback to what you're doing, even when pumping the controller to gather speed. Stuck somewhere between being a proper sport and an arcade one, the tricks feel awkward and it's just not fun. Ultimately it feels out of place with the rest of the sports, which are at least fun to play.
The star of the show, however, is Golf. I've always felt that Golf games were well suited to motion controlled gaming. Never requiring fast motions, the sedate nature of Golf is easily replicated with the Move wand, with the accuracy of each stroke being very satisfying. Lining up shots is easy as pie, with the skill being how you swing. You can practice your swing beforehand, to ensure that you are doing so with the correct level of power, then move on to the final shot. Putting is realistic too, as some putts will require a seriously gentle touch.
Although there are tutorials for every sport on the disc, you won't need to use most of them, simply because if you are familiar with the sports themselves, they play exactly as they should. Thanks to the superb motion tech in Move; it really is pick up and play at its finest.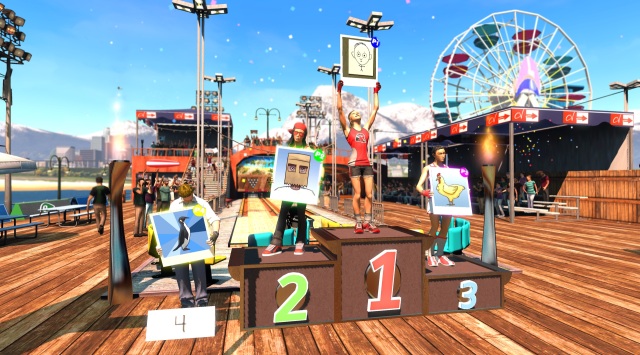 Of course, any of the included activities are better experienced with friends, and you aren't ever required to have two PlayStation Move wands. Party play allows you to have up to four friends sharing a wand and enjoying the sports but unfortunately there's no online multiplayer, only a series of statistics which show how much you've played each of the games. This time around you can create a personalised avatar, so as well as the included templates, you can at least make your character an individual. There's a reasonable amount of PlayStation Trophies too, most of which reward extended play and will be earned over time.
VERDICT: Unfortunately, despite Sports Champions 2 being mechanically sound, it doesn't save the game from feeling decidedly average. The fact that most of the sports will make you feel like you've see it all before, as well as the fact that some sports just aren't much fun unless you have two controllers, makes it all feel a bit confused at times.
Zindagi have fixed a lot of complaints from the first game; no longer do you have to calibrate all the time before each sport. You'll have fun with Sports Champions 2, no question about that, it just won't last for very long and don't expect to be blown away.