The Walking Dead Episode 4 Now Available on European PSN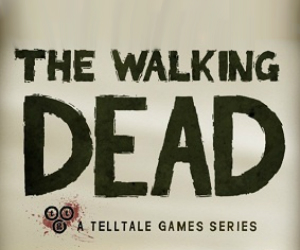 Quick! Run to your PS3 and download the flipping thing! Last week, Episode 4 was available worldwide for 360 and PC players, but it was the same old song and dance on the European PSN. Thankfully, this wait has been one of the shorter ones as "Around Every Corner" is available on PSN for our European readers, right now!
The world rejoiced as PlayStation Blog posted their regular "Heads Up" update and stated that Lee and co. were back.  In other PSN news, The Unfinished Swan is exclusive to PlayStation Plus subscribers right now at £9.99/€12.99, PlayStation Plus subs can also try out some PlayStation All-Stars: Battle Royale as they beta test the game, and the subject of our most recent First 20 Minutes feature Doom 3 BFG Edition is also available now.
PlayStation Network is bursting at the seams this week, but for those that were eagerly awaiting some Walking Dead, your Hump Day just got better.