First Bit of DLC for PS All-Stars: Battle Royale Sees Gravity Rush's Kat and Starhawk's Emmett Joining the Fight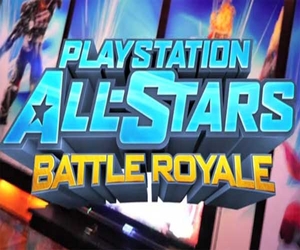 The game isn't even out until next week, but PlayStation Blog has revealed two characters that will be added to PlayStation All-Stars: Battle Royale, next year. From the Vita exclusive Gravity Rush, Kat will be utilising her gravity bending ways on the battlefield and Starhawk's Emmett Graves offence will include his regular weaponry and even Starhawk's Build-in-Battle system.
There is no date for when these characters will be available as SuperBot Entertainment, Sony Santa Monica and Bluepoint Games are currently working on these characters. However, once they are available for download, both Kat and Emmett will be free for two weeks. After that, we're not sure on pricing, but if you get in early, you can add to your All-Stars roster for a total cost of zilch.
For PlayStation All-Stars: Battle Royale to have the same staying power as a Smash Bros, this type of support is paramount.
PlayStation All-Stars: Battle Royale is set to release on November 23 in UK & Ireland, November 21 in Europe and November 20 in North America for PlayStation 3 and PlayStation Vita