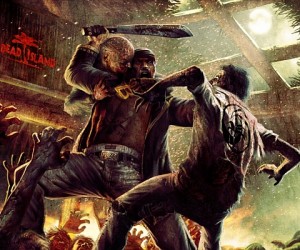 Dis shizzle be poppin' off, right here!
You have to hand it to Deep Silver, they're not afraid to dive in at the deep end when it comes to marketing the Dead Island series. First they hit us with that incredible trailer for the original title which, admittedly, turned out to be about as tonally close to the actual game as Austin Powers to James Bond – although, we can't deny that it got our attention.
Now to drum up anticipation for upcoming sequel Dead Island; Riptide, they've released this brand new music video for "No Room in Hell", the new single from one-hit Hip-Hop wonder Sam B – one of the four protagonists stranded on the zombie-infested isle of Banoi in Dead Island. According to Deep Silver, Sam B's first single (and only major success) Who Do You Voodoo, Bitch? proved so popular that his new single has been released despite his disappearance while performing for revellers on Banoi.
Featuring award-winning rapper and producer Chamillionaire, the video can be seen in its entirety below. But be warned, it contains some serious swears – so over-18's only, please.
Dead Island: Riptide is scheduled for release in Europe on April 26 on Windows PC, Xbox 360 and PlayStation 3.