Dead Island Riptide Steelbook for the UK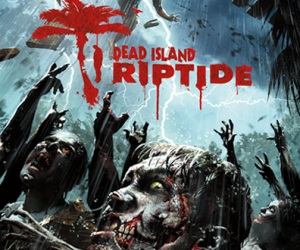 Fans of collectors editions and zombies combined, rejoice! Deep Silver have today confirmed that the special steelbook edition of Dead Island Riptide (that was previously only announced for North America) will definitely be coming to the UK, as a pre-order bonus.
Apparently there will only be a limited amount of the steelbooks made, and if you remember, Dead Island was sold out in some areas for quite a while; it was pretty popular. I actually quite liked the game, but it had issues, which will hopefully be addressed with Riptide. The DLC wasn't actually too bad either, short and sweet, as they say.
So there's now two versions of the game available for pre-order, as follows:
Pre-order Edition: This version of Dead Island Riptide will include an exclusive pack of weapon mods that allows even more, manifold ways to dispose of the ghastly zombie hordes on Palanai island.
Special Retailers Edition: In addition to the weapon mods this version will contain an alternate character skin not obtainable anywhere else! The Special Edition of Dead Island Riptide will only be available at selected retail partners. Details about the retail partners per territory offering the Special Edition will be announced soon. The Special Retailers Edition will also feature an alternative packshot.
It's a shame there's retailer specific editions, but that does seem to be a popular thing nowdays
Anyway, if you've not seen it, the steelbook is picture below.
[nggallery id=1123]
Dead Island Riptide will be released on April 26 in Europe, April 23 in North America, for Xbox 360, PlayStation 3 and Windows PC.