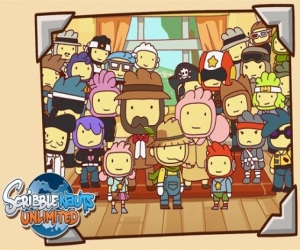 The possibilities are endless in a Scribblenauts title, but now it seems even moreso as some classic Nintendo characters have been added to the mix.
In the trailers below, you'll see the man with the magic notebook, Maxwell, along with two of Nintendo's most beloved protagonists – Super Mario and Link. Watch as Mario takes on his nemesis in Bowser, complete with Fireflower. Also, no one can tear apart Link once he has his Hylian Shield and Master Sword on his person.
The Wii U launch effort from 5th Cell appears to be the most ambitious game in the series, yet. We haven't had a chance to play it at time of writing, but you can rest assured our Wii U coverage will begin rolling out soon, as we edge closer and closer to the European launch of Nintendo's next-gen system.
Scribblenauts Unlimited will be released on November 30 in Europe and is available now in North America for Nintendo Wii U