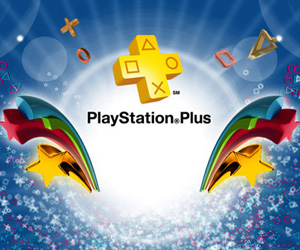 The world lets out a collective groan when one of their PlayStation branded systems require a firmware update, but not this time. Version 2.00 of PlayStation Vita is bringing some joy to owners of the handheld that are also subscribers of the PlayStation Plus scheme.
From November 21, PS Plus comes to the handheld and with it, comes three big titles; Uncharted: Golden Abyss, Gravity Rush and Chronovolt. Uncharted: Golden Abyss was a launch title for the system, which sees devilishly handsome treasure hunter Nathan Drake in an adventure that takes place before Uncharted: Drake's Fortune.
Gravity Rush came out a bit later and places the player in the role of Kat, who is a Gravity-Shifter – someone who can shift gravity, duh. Finally, Chronovolt is a game where the player controls a big ball along tight paths, in a similar fashion to PSOne's Kula World, whilst using a time manipulation mechanic.
As well as the aforementioned titles, the usual PlayStation Plus perks of discounts, cloud storage and exclusives will all be in play over time, too.
Current PlayStation Plus subscribers needn't worry about being charged extra for the Vita's inclusion on the service, its been added at no extra charge. If this doesn't entice you to jump on the PS Plus bandwagon, I genuinely don't know what will.