This Russian Playstation All-Stars: Battle Royale Ad is Clearly Better Than Anything Over Here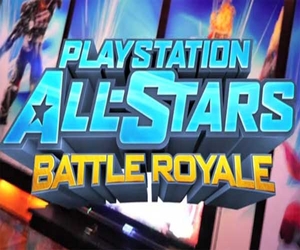 You may not understand the language, but you'll get the idea. PlayStation All-Stars: Battle Royale has people on the fence, it seems. Some are excited for the crazy four player brawling and some are deterred by how much it looks like Smash Bros. But, whatever side of the fence you're at, you have to enjoy this TV ad for the upcoming game.
PSVHome.ru is a Russian site that's dedicated to Sony's handheld and on their YouTube channel, they posted this little gem. It appears to be a TV ad that pumps up the Cross Buy feature of the game which allows gamers to play the game on either their PS3 or Vita.
If I explained the advertisement, I would take away from it, to be honest. Just press play and enjoy.
Fat Princess is a particular highlight.
PlayStation All-Stars: Battle Royale is set to release on November 23 in UK & Ireland, November 21 in Europe and November 20 in North America for PlayStation 3 and PlayStation Vita