New Screenshots Revealed as Chaos on Deponia goes Gold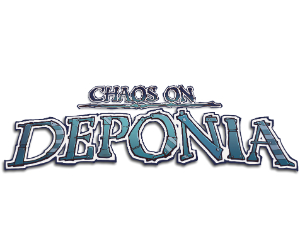 The second instalment of the planned Deponia trilogy from Daedalic Entertainment has just gone Gold, and is now within days of its release across Steam. Chaos on Deponia will continue the story of Rufus and Goal, that we covered in our Deponia review.
To celebrate, Daedalic have released a couple of new screenshots, which show off the high-quality cartoon visuals and some of the colourful characters – both new and returning – who will feature in this second game in the series. The title will be available with a full English localization and voice cast, as well as Russian text localization on Steam for both PC and Mac platforms, after already having been developed in German language.
After the happenings in the first part of the Deponia trilogy Rufus, the main character, grew wiser. That's why he wouldn't even dare to dream wreaking havoc for egoistic reasons. But accidentally he splits Goal's mind, his only chance to leave the junkyard planet. So it needs to be restored and along the way they have to save Deponia from threatening chaos. Chaos on Deponia tells its own story and can be played without knowledge of the first part. However fans of the first part will get to know more background about the characters and some open questions will be answered.
See the new images below:
[nggallery id=1121]
Chaos on Deponia will be available on November 6th, 2012 on steam for PC and Mac