Adventure Game Sequel Chaos on Deponia gets a New Website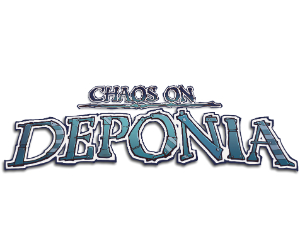 Popular Adventure Game Deponia will be getting a sequel soon – entitled Chaos on Deponia – and a new website re-design for the game has just launched.
The title will see fans taking on the role of lovable ruffian Rufus once again, as he and his female companion Goal attempt to make it to the planet Elysium, to stop an evil plot and save the day. The newly-designed website will be the go-to location for all three games in the planned trilogy.
On the newly designed homepage, Daedalic provides fans with exciting impressions from Chaos on Deponia. Not only is there a presentation of the characters but also downloadable up-to-date screenshots and new wallpapers. Fans of Daedalic-Soundtracks can look forward to three brand-new pieces from Chaos on Deponia. And again, there will be a chance to discuss the game with the developers.
Daedalic Entertainment, the developers of the series, have also just released a new video entitled Demolition, where the team go to do some research for the junk-filled game Deponia – where else, but at a junkyard.
See the new trailer below:
We reviewed the first game in the series here, and were quietly impressed, but saw that there was plenty of room for improvement in time for the sequel.
Chaos on Deponia will be available on November 6th, 2012 on steam for PC and Mac