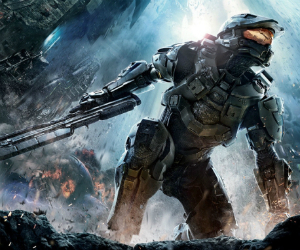 I resisted the urge to call this the Rolf Harris edition of the UK charts (can you guess what it is yet?), because as we all expected, Halo 4 has gone straight in at the top of the UK Charts.
Assassin's Creed III drops to second place because of this, with EA holding third and fourth with FIFA 13 and Need for Speed respectively, and a PC exclusive – Football Manager 2013 – in fifth place; SEGA must be delighted.
The only other new release in the top 40 is LittleBigPlanet Karting, which entered in 24th position. Medal of Honor: Warfighter continues to steadily drop downward, going from 6th to 10th, as Borderlands 2 re-enters the top 10 again.
Next week will see Black Ops II chart, which you have to assume will do so in first place.
As always, you can click the name of the game to read our coverage.
TW = This Week
LW = Last Week
UKIE Games Charts©, compiled by GfK Chart-Track