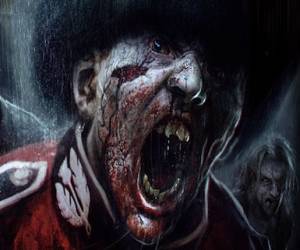 With only a few days to go until the UK launch of Nintendo's Wii U, Ubisoft have released the official launch trailer for their hardcore survival horror, ZombiU.
Set in London in the first few weeks after a terrifying virus wipes out most of humanity and creates legions of flesh-eating zombies, ZombiU will see you scavenging for food, ammo and batteries as the mysterious "Prepper" guides you through the Hell that Westminster has become. Die, and you'll restart as a new survivor and have to track down your former self to retrieve your precious backpack and survival kit – if you've got the guts.
We'll have a review live very soon, but in the meantime sit back and enjoy this excellent trailer – and wish it was Friday already.
ZombiU will be released in the UK on Novemebr 30th on Nintendo Wii U.