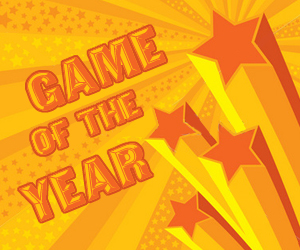 As we continue the GodisaGeek Game of the Year Awards 2012, it's time to talk about the best single player games of the past year.
There's no doubt that we've had some gems this year when it comes to single player gaming. While the run up to Christmas is always chock full of titles that people love to play in multiplayer it's important to remember those games that prefer the more solitary game styles.
As we run down each position, our writers will have their say on each title, telling you exactly why they think each game is so good.
Of course, we'd love to hear your thoughts and picks for this category too, so please leave comments at the end of the article. In reverse order then, let's get it on!
5: Borderlands 2 (2K Games- Xbox 360, PlayStation 3, PC)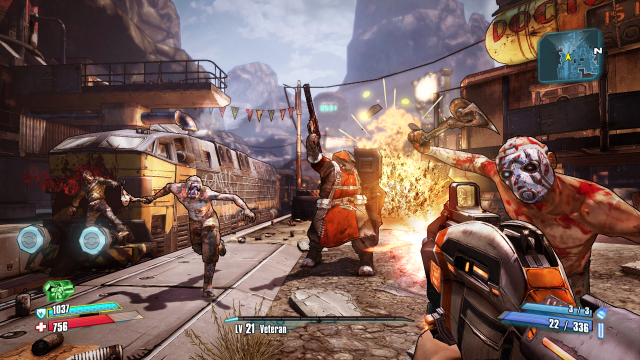 Mark Bridle: Imagine a joke which, in a good way, you laugh at for fifty hours. Hard to imagine, right? Even the best knock-knock jokes only keep me laughing for five, six hours. Max. Borderlands 2 only tells one joke. An uber-violent, comfortably juvenile joke, sure, but one I was still chuckling at even as I closed in on the Warrior. Even better, Gearbox saw fit to wrap the game's humour with some of the best shooting and looting currently available on consoles, superb fan service and then regularly top it up with DLC and bolt on raid bosses. The ultimate credit to the game is that, despite being designed as a multiplayer cooperative experience, it is still one of the best single player packages I have played all year.
Calvin Robinson: Borderlands 2 is to first-person-shooters, what Chuck Norris is to action movies. It's a kick-ass game that holds no bars. I honestly can't remember the last time a game made me laugh so hard. The game never takes itself seriously, and the story and characters are genuinely hilarious. Even some of the weapons are funny! Best played with 3 friends, Borderlands 2 is a massive improvement on the already brilliant original. This game should be on the Christmas list of any FPS gamers who don't yet own it. Trust me on this one.
4: Far Cry 3 (Ubisoft – Xbox 360, PlayStation 3, PC)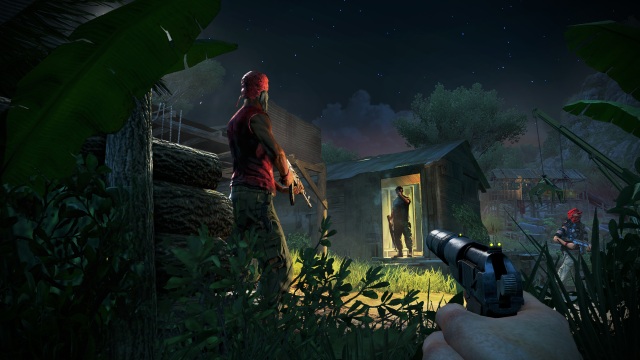 Colm Ahern: I never cared for Far Cry before. In all honesty, it was just one of those series' that passed me by, somehow. However, once I saw those trailers that focused on one of video games' great villians in Vaas Montenegro, I was in. And I mean that. Vaas is one of the best bad guys I've ever seen in a video game. From the moment you boot up the game and see these detestable rich kids, Far Cry 3 takes you on a journey across the luscious Rook Island, meeting some unforgettable characters that have been sculpted with the utmost care. The character models are downright unbelievable and the writing is impeccable.
Martin Baker: Far Cry 3 was an absolute shocker for me. I'm not usually one to go for the first person shooter but the Far Cry series of games has always held a special place in my heart. The first game was the game that I used to benchmark my brand new, custom built PC back when it was released and the sheer glee I felt when I could run the game at its maximum settings probably went a long way in endearing the series to me. Far Cry 2 was a case of one step forward and two steps back, it made the gameplay more fun in a lot of areas but took away the interesting locations. Far Cry 3 is the best of both worlds, an interesting, living world and the amazing gameplay from Far Cry 2. You could spend your time doing the side quests, hunting animals for sport or leather to craft things. You could even spend hours in the game doing absolutely nothing at all except driving around to some of the picturesque locations that make up the game and just staring out over the ocean.
All that's just the gameplay too, Far Cry 3 gets even better when you start talking about the voice acting, the characters, the story and everything else that makes Far Cry 3 a game that was absolutely worth waiting for. I would have liked it a little sooner, but if Ubisoft spent that time making the game as good as it possibly can be, who can blame them for that. If you haven't picked it up already, do it, you won't regret it.
Adam Cook: You could have knocked me down with a feather, such was my surprise at how good Far Cry 3 turned out. I'd heard of little to no buzz coming out about the game, instead all the focus being on Ubisoft's bigger franchise, Assassin's Creed. But Far Cry 3, to me, felt like everything that game should have been. Freedom at your fingertips, every mechanic fun for as long as you want, despite never allowing you to feel like you're missing out. Oh and that's before we mentioned Vaas, a character so strong and memorable, even the early trailers didn't show the full depths of his insanity.
It's not like I was even a fan of the previous games. Sure, I dug the first one, but the second one bored me within hours, yet with Far Cry 3, whenever I had a spare moment, I'd fire up the game to do some menial tasks like hunting, or liberating bases. Such an incredible game, and one that deserves every plaudit it gets.
3: Dishonored (Bethesda – Xbox 360, PlayStation 3, PC)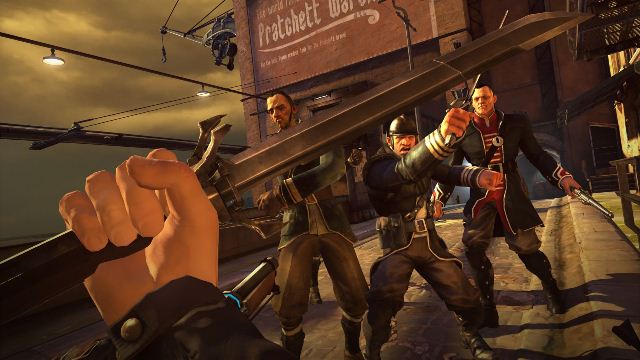 Jonny Lewis: Here is a game that nearly completely passed me by. I didn't take notice of any of the PR, the adverts, the previews or the build up to its release. I didn't even give it a second look at the Eurogamer Expo back in September. Then it appeared on these very pages, the lovely Mick Fraser giving it a perfect 10. What? A game I didn't see coming getting 10 out of 10? I couldn't ignore it any more. Dishonoured provided a look at the dark side of the human psyche, and delves into a beautifully rendered steam-punk style world that sits on the edge of self destruction, ready to be pushed over the edge, or saved, by the actions you take as the gifted assassin Corvo. It is a game that gives the player the option to tackle the game in any way they see fit at nearly every turn, with your choices having a direct impact on how the game plays out. If you missed it, it's definitely one you'll want to put on your Christmas list.
Mick Fraser: Dishonored was always going to be a good game, right from those first screenshots of dark, Victorian alleyways, dog-sized rats, tentacled whales chained to gargantuan trawlers and glowing, Tesla-like tech, but none of us could predict just how good.
In a campaign that all but defines the term "freeform gameplay", Dishonored delivers the ultimate macabre sandbox, a playground of murder and magic through which you choose your own path and level of brutality. Built to be exclusively single-player, there is a purity to Dishonored's campaign that is almost rare these days. A bloody, beautiful, brilliant tour de force that put Arkane Studios on the map with a bullet. Outstanding.
2: Journey (Sony – PlayStation 3)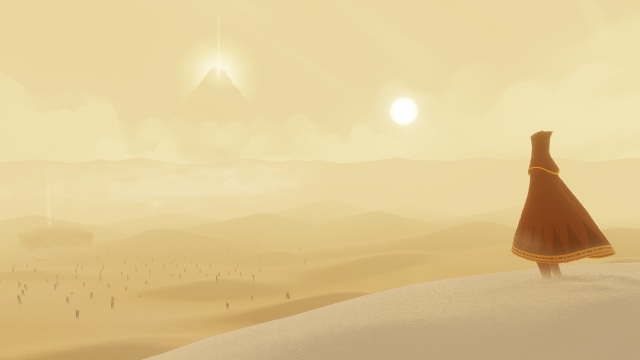 Lee Garbutt: I came very late to Journey, and immediately wondered why the hell it had taken me so long to do so. Journey is a game of such beauty it's hard to believe it's a game and not an animated piece of film. But it's Journey's approach to multiplayer that makes it so special. A drop-in/drop-out feature that provides no meaningful method of communication, with interaction limited to player-controlled actions and sounds. It's an example of a genuinely unique gameplay idea, one that should be celebrated for changing our perceptions of what a video game can be.
Colm Ahern: thatgamecompany's final game as a PS3 exclusive studio is a tale of adversity and elation. It's an interactive fable that will tug at your heart strings and leave you wanting more…all without uttering a single word. thatgamecompany have been ridiculed by "core" gamers many times for not including fun gameplay in their games. Not my opinion, but it has been noted by a few. The fantastic thing about Journey, is how simply it controls. It provides an accessible platform for anyone to pick up and play, even those that aren't accustomed to the medium.
It will also be argued that Journey is "too short". But, do you define a product's worth by length, or by value? Journey is timed to perfection. It takes you on an adventure that's full of heartbreak and triumph, in a package that's wrapped up in the time it takes to watch a motion picture. From the score to the outstanding graphics, Journey has been crafted with an attention to detail that you won't see in many games.
Few titles have touched me the way Journey did. It's special. That's the only to describe it – it's special.
1: The Walking Dead (Telltale Games –  Xbox 360, PlayStation 3, PC, iOS)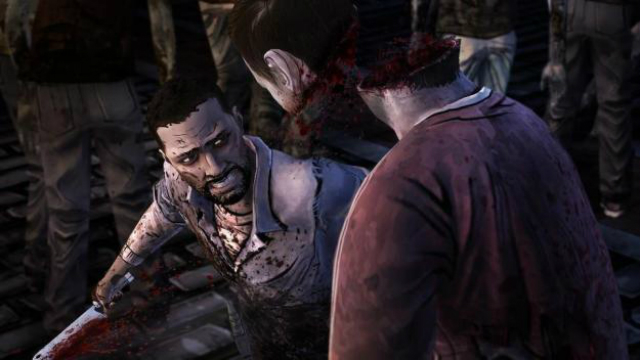 Robin Parker: Showing that there is still room for a really well-written game that features absolutely no multiplayer modes, The Walking Dead has truly set a new benchmark for cinematic gaming.
You make all of the decisions yourself, and the game very much becomes your story. It may well be quite a social game, in terms of discussion and social media, but The Walking Dead is also very much a personal experience that will be very different from one individual player to the next.
Lee Garbutt: 2012 was the year that downloadable titles shed their image of throwaway budget games, with a plethora of brilliant titles for download, led by Telltale Games' latest episodic adventure. Never before have I ever felt so attached to an ensemble of characters, or felt so terrible about doing what I thought was the right thing.
Colm Ahern: I like the Sam & Max games, I even thought that Back to the Future was a decent jaunt for Marty McFly fans, but Telltale Games have outdone themselves with The Walking Dead. Whether you've read the comic books, or watched the TV show, Telltale's interpretation of the zombie series is, in my view, the best.
Writing in video games tends to have a bad reputation and, for all intents and purposes, that's fair. Looking through the annals of time, there are definitely more bad video game stories, than there are good ones. But, the content in The Walking Dead is just sublime. A diverse set of characters create this wonderful piece of storytelling that can hold its own against any form of fiction.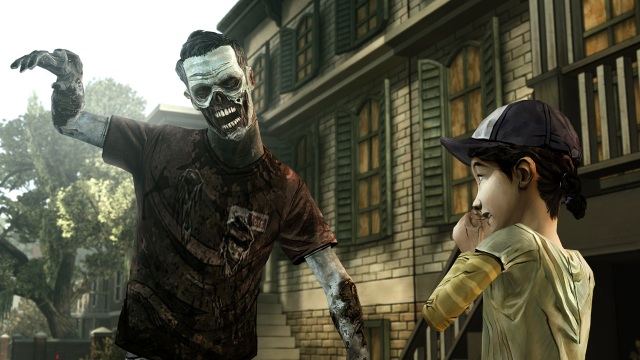 The relationship between lead character Lee Everett and Clementine is one that is handled with expert precision. A father/daughter dynamic is almost an anomaly in video games and it's also rare that a relationship between two characters is approached with such care.
Telltale's episodic platform has never worked so well as it did with The Walking Dead. There were a few instances where players were left in the lurch for longer than they wanted (particularly PS3 players in Europe), but fans were always left wanting more. It was like watching your favourite TV show and going into work the following day, discussing the ins and outs of the whole thing. The Walking Dead created discussion about how my game might have differed to yours because of the choices that I made. Little frame-rate issues aside, The Walking Dead is a masterpiece. There's no other way to put it.
Keep coming back throughout the day and the week for more Game of the Year 2012 content. If you want to hear which titles were also in the running in each category, then listen to the daily Podcasts throughout the week.