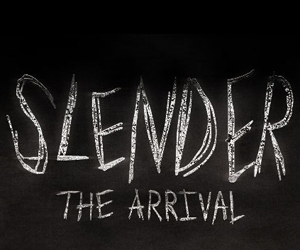 Just to make you feel that Christmas spirit a bit more, a teaser trailer for the sequel of one of this year's scariest games has been released(which we saw thanks to Kotaku)…there aren't many glimpses of Santa or smiling children in this one.
Slender: The Arrival is planned for release on PC, some time in 2013. Mark Hadley creator of Slender: The Eight Pages has been working with Blue Isle Studios on a sequel for a while now and this is our first glimpse of what's to come.
If you've played the original (which you should have done by now, it's free, after all) you'll know that it's grimy aesthetic adds to the terrifying nature of the game. From this one minute teaser, it's instantly noticeable that the visuals are a vast improvement from The Eight Pages, yet the scares still seem present.
Just don't look at that sharply dressed fellow in the face.
Slender: The Arrival will be released in 2013 for Windows PC