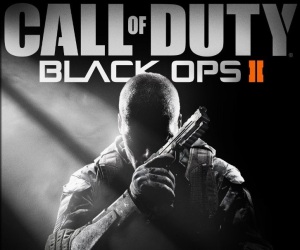 Hands up if you didn't see this one coming? Actually, all jokes aside, Activision have done well this year to fight off some serious competition for that Christmas No. 1, with Black Ops II reclaiming the hallowed position after The Elder Scrolls V: Skyrim managed to hold Modern Warfare 3 off it in 2011. Interestingly, perhaps partly thanks to the impressive Dragonborn DLC, Skyrim is sitting quite smugly at No. 11 on this year's chart.
Quite deservedly, Ubisoft's paradise-gone-bad FPS Far Cry 3 almost managed to topple CoD, climbing to spots to sit comfortably at No. 2 and pushing Square-Enix's Hitman: Absolution into No. 3. FIFA '13 also tumbled a spot to sit at No. 4, right above the monumental effort of Just Dance 4 that shot from No. 37 right up to No. 5 – lots of families were obviously intent on looking daft in front of that on Boxing Day. Still, it's a good way to burn off those extra Crimbo calories.
It's sad to see Dishonored finally ousted from the Top 20, but even stranger is the continued absence of Wii U exclusives in the Christmas chart. Only Nintendo Land (No. 38) and New Super Mario Bros. U (No. 40) make an appearance. As the first week of 2013 approaches, it's hard to see anything coming out of the ether any time soon to knock Black Ops II off its pedestal.
As always, click the name of the game for our review.
TW = This Week
LW = Last Week
UKIE Games Charts©, compiled by GfK Chart-Track