The zombies are ready to infect the PlayStation 3 and PC.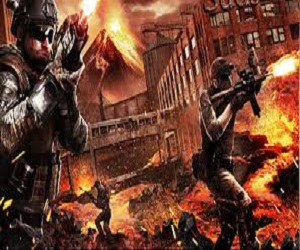 The ever-popular zombie modes in Call of Duty are getting reinforcements.
While the pack is already available to Xbox 360 owners, PlayStation 3 and PC will get to use Black Ops II's wide variety of weapons to fill the undead with lots and lots of lead. For those of you who just want to know what is being added to the multiplayer, there are 4 maps.  The new maps are Magma- a modern Japanese village with volcanic eruptions, Encore- a map from the remnants of a London music festival, Vertigo- a battleground located in India, and Studio- a re-imagined version of the original Black Ops's "Firing Range."
There will also be a "Mob of the Dead" mode about four gangsters trying to escape Alcatraz. Of course, they didn't count on the zombies going after their brains. Activision and Treyarch are bringing in the Hollywood talent as Ray Liotta, Chazz Palminteri, Joe Pantoliano, and Michael Madsen voice the gangsters.
Season pass holders can expect to download this pack at no additional charge, while it will be $14.99 for everyone else. Make sure to check out our review to see if this pack is a worthy addition to the Black Ops II library. Just remember, with zombies, two to the head is better than dead.
Call of Duty: Black Ops II is available for Xbox 360, PlayStation 3, PC, and Wii U.