The forthcoming DLC for Black Ops II, entitled "Revolution", has been leaked to the internets and beyond.
According to some images published on charlierintel.com (via MP1st), the new download pack will contain four new multiplayer maps, a new zombies map, and a spanking new firearm, the Peacekeeper SMG.
Revolution, according to these images, will be released on 29th January 2013, and will be "first on Xbox Live", understandably. You can check out our recently published Black Ops II Wii U analysis here, and the original review here.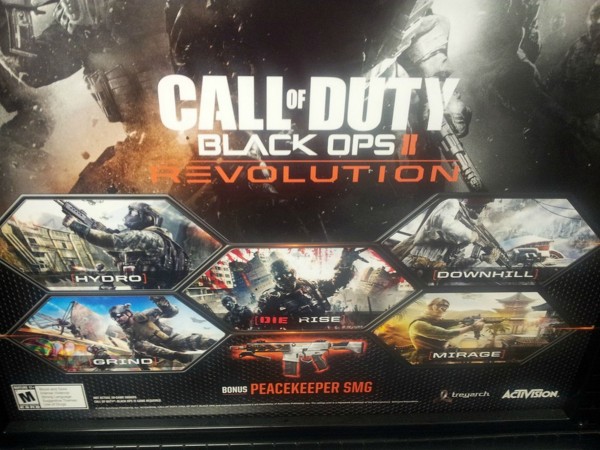 Call of Duty: Black Ops II is available now for Xbox 360, PlayStation 3, Wii U and Windows PC.