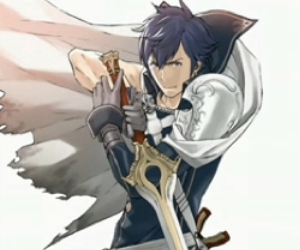 Having originally launched in Japan in April 2012, Intelligent Systems tactical RPG Fire Emblem Awakening quickly became the fastest selling entry of its series. 3DS owners in Europe and the United States have had to wait a good while to finally get their hands on a copy, but that wait is almost over as the game is set to launch in North America this February and in Europe a few months later in April.
The story follows young Prince Chrom, whose kingdom of Ylisse is beset by unholy invaders. Chrom commands his soldiers – known as the Shepherds – to maintain peace and keep a watchful eye over the neighbouring nation of Plegia. While we don't know a great deal more about the story, and won't until we finally play it, we can report that Japanese uber-mag Famitsu gave it an incredibly high score of 36/40 (based on their famous four-score review system which awarded Fire Emblem Awakening 9/9/9/9).
The new teaser trailer shows next to nothing at all, but looks incredibly pretty for the 20 seconds it lasts. While many will allow this apparent gem to pass them by, established fans of the franchise will be hugely excited for the arrival of the English language version this year.
Fire Emblem Awakening will be available on Nintendo 3DS  in Europe on April 13th.