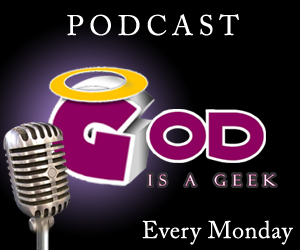 Joining us for a long overdue debut appearance, Jonny jumps on this week's Godcast to tease us over the fact he's played the first four hours of BioShock Infinite.
But that's a bit later in the show, first up, Ron Gilbert's The Cave is discussed, as well as Far Cry 3 (and how it reinvigorated Adam's love of first person shooters), Super Hexagon (it's on Android now!) and Lee is still playing Anarchy Reigns, and he's tried the Dead Space 3 demo, too.
This week's topic is a love letter to the PlayStation 2, though it takes a while for the guys to get going, as there as so many games, it's hard to know where to start. Oh and stay tuned right to the end of the news section, as we announce a new feature, coming February to GodisaGeek.com.
Remember, aside from just listening on this very page, we've made it easy to follow the show on as many devices as possible. You can subscribe via iTunes or Feedburner (for you Android users), or you can even listen to the podcast via Stitcher, the mobile internet radio app that we highly recommend. If you'd prefer a simple old-fashioned MP3 download, you can do so by right clicking here then selecting save file.
Show Running Order: