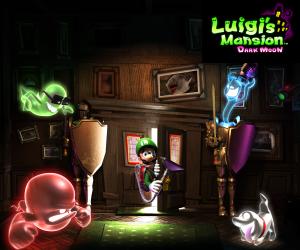 More information about the multiplayer component of Luigi's Mansion 2 has been released by Nintendo.
Not only can you play locally, but the multiplayer (up to four players) can also play online. Each player will control a different coloured Luigi in Hunter Mode, and will be tasked with hunting down ghosts, using teamwork to clear each floor of the "scarescraper" tower, before the clock hits zero. Depending on how well you as a team perform, bonuses and upgrades can be earned.
Players can choose the number of floors, ranging from 5, 10 or 25. There are also different difficulties, so it sounds like there's more replayability there, and of course, there will be bosses at the top of the tower. Players can be revived by one another to keep the experience going.
Finally, Nintendo have also given us word that the game will be released at retail, and via the Nintendo eShop. Check out a video of Hunter Mode, below.
Luigi's Mansion 2 will be released in March, exclusively for Nintendo 3DS.