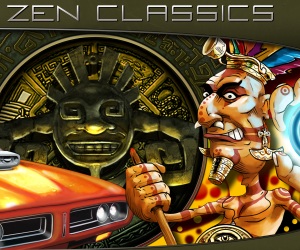 Game: Pinball FX2 Zen Classics DLC
Developer: Zen Studios
Publisher: Zen Studios
Available on: Xbox 360 only
Release Date: December 12, 2012
It just occurred to me when playing through this excellent Zen Classics package that I now own a version of Zen's magnificent virtual pinball game for each of the main platforms in my gaming arsenal. I adore pinball, and always have done since I was a wee nipper. There have been some excellent video flipper titles over the years, primarily for handhelds, where the likes of Pokémon Pinball and Metroid Prime Pinball have eaten away hours, nay, days of my existence. But Zen's Pinball games are unquestionably the Daddy, offering me a ton of genuinely excellent tables across any format I fancy. Apart from the ridiculously easy Plants vs Zombies offering, which captured all of the charm of the original game but dumbed down the hardcore pinball experience, Zen have consistently rewarded me with superb pinball action – whether it is on the myriad licensed Marvel packs, or their own knowingly old-school creations.
Zen Classics takes four of the older PS3/3DS/iOS/Android-exclusive tables from the original Pinball FX, gives them a bit of an overhaul in the physics department, adds in all of the online and social media elements from FX2 and serves them up in one tasty package for Xbox 360 gamers. But does it pack the same amount of ball-pinging fun as the licensed packs that preceded it?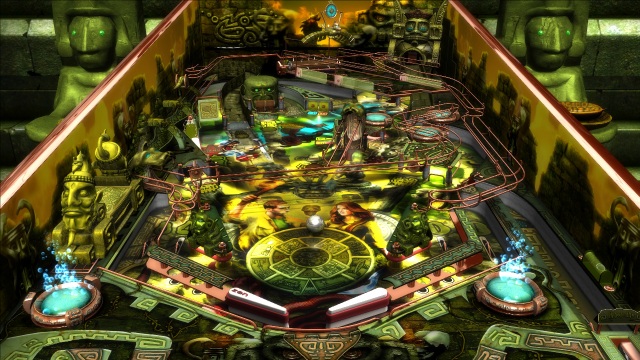 The four tables all have distinct, highly interesting themes. Tesla, the most intriguing of the quartet, is based around the famed inventor of the same name, a very apt choice given the long list of electromechanical devices and principles that the great man worked upon during his career, and of course the table features some of these creations, of course, like the Tesla coil, magnetic fields and all kinds of other cool electrical goings-on, including ramps that switch sides to mimic switching electrical currents. It has a lovely retro-future, wood-grain and sepia steampunk aesthetic, and is quite easily my favourite inclusion here.
El Dorado has something of an Indiana Jones/Uncharted thing going on, and features all of the temples, kooky statues and booby traps that you would expect, including a Raiders of the Lost Ark-style boulder escape. It looks excellent, yet suffers in comparison to the tricky, innovative Tesla table by being a little too easy. Spelling out a simple four-letter word by hitting specified targets will switch on the ball save mechanism, meaning that with carefully placed shots it becomes very easy to become almost invulnerable for long periods.
Shaman places you in the unenviable role of a "novice witch doctor" in a table that features all kinds of bubbling pots, spear-wielding shaman-types, spinning discs and elemental-based puzzles. The highlight of this one is the "table within a table" dual flipper area in the top right of the screen, which is similar to the one included in the brilliant Marvel Blade table, and really adds some fun to the proceedings. It is a fine table, if not quite as arresting as El Dorado and Tesla.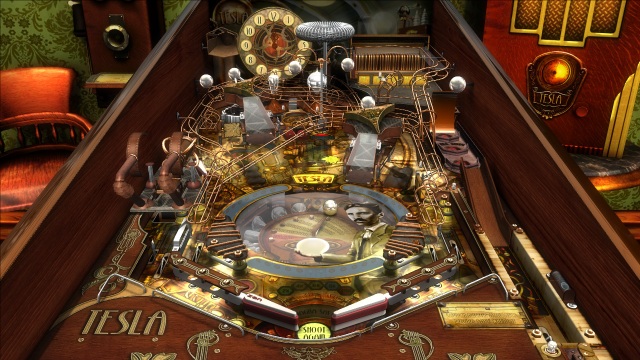 Rounding out the collection is the decidedly sub-par V12 table, a generic fast cars and babes themed affair, which is set up to resemble parts of a car engine, and seems to be considerably more difficult than the other inclusions. It soon becomes an exercise in disappointing frustration, with the ball becoming too easily lost down the sides far too often for my liking. Worst of all there just doesn't seem to be much going on, there are ramps and tunnels and chequered flags, but it lacks the magic and fun exploratory nature of the other tables.
Compared to recent downloadable tables like the phenomenal Infinity Gauntlet, this cheap and cheerful four-pack is far more old-school in feel – without the explosions and the all-singing, all-dancing comic book bombast, these are far more in line with what actually goes on in a real pinball situation.
The whole package represents great value at 800 MS points, regardless of the quality of V12. All of the tables look superb, with plenty of camera angles to suit the needs of any pinball fan, and plenty of dazzling design flourishes and colours that really pop. The physics engine feels like an improvement from the FX days, as do the flippers themselves, which accurately mimic a real stand-up table. There are 50 Gamerscore points on offer for each of the tables, as well as all of the leaderboards and interaction with your friends list that make the game such a compulsive treat. Playing on a table and being told that you are just 500,000 points away from topping the score of a hated rival really gives you the impetus to continue and smash their score.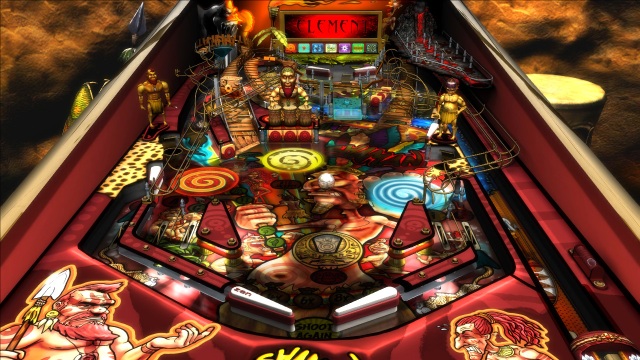 VERDICT: Tesla is the clear stand-out and is one of the finest tables that Zen have to offer, perfectly weaving the fascinating life and times of a real-life legend into a brilliant retro pinball fun-fest. El Dorado is a close second, with a secrets-laden table and plucky explorer adventure storyline. These two tables are really worth the cost of admission alone if you do not own them for another platform, and as such this set of Classics comes recommended for the cheap price.