Assassin's Creed III Sales Pass 12 Million, as Ubisoft's Q3 Fiscal Report Shows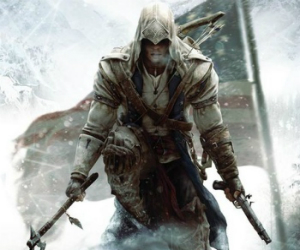 Ubisoft have revealed their third quarter financial report and if you take one thing from it, realise that Assassin's Creed ain't going anywhere. 
The divisive Assassin's Creed III sold an absolutely unbelievable 12 million copies, which is a 70% increase on Ezio's last outing in AC: Revelations. Far Cry 3 was also a success for the publisher, selling over 4.5 million units. In their report, they claimed the Far Cry 3 number was "much higher-than-expected". The publisher also stated that they were well above their target in terms of sales, as they reached over €802 million.
Another contributing factor was digital sales jumping 143% to a total of €55.2 million, with Rayman Jungle Run and Trials Evolution touted as big successes for the French company.
The only drop off was in the casual market, with Just Dance 4. The game sold 8 million copies, which is a 16% decrease in "value terms" to its predecessor.
They have now re-evaluated their 2012-13 fiscal year (which ends on March 31) projections, because of this successful quarter. Ubisoft are now looking at pulling in between €1.24 – €1.26 billion for the year, rather than the previously anticipated €1.20 – €1.26 billion.
Forever rising, Ubisoft.