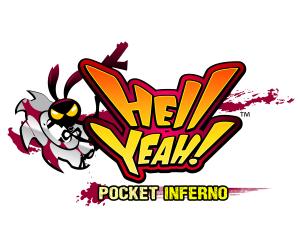 Hot on the heels of their Hell Yeah! Wrath of the Dead Rabbit platform shooter, SEGA Europe have announced that a brand new portable title in their relatively new franchise hits the App Store today, priced at a measly 69p.
Hell Yeah! Pocket Inferno is developed by Arkedo studios, and promises more of the same fun run & gun action, with a tidy 50 levels, an impressive new bestiary of foes, a ton of unlockables and plenty of secrets.
If I remember correctly (and I always do), Colm reviewed the console version, and didn't think it was all that great, but the iOS version is cheap as chips!
As always, here's some screenshots (a lot, actually) and a launch trailer.
[nggallery id=1330]